Insurance companies tend to deal in the business of risk. You, as the policy holder and insurance customer, pay a certain amount to the company each month. This amount is usually called a premium regardless of whether it is actually paid monthly or paid up front for the whole year. Once this monthly or annual payment has been made, the insurance company promises to protect you in case anything goes wrong, provided the type of risk is covered under the policy terms.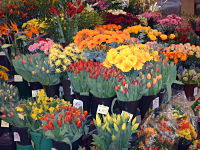 If you have a small business, you might secure insurance that protects your business and your financial interests in case you ever become sick or disabled. Some insurance policies for small businesses will even offer coverage to help you out when and if your company stops turning a profit or even if it struggles for a few months up to a few years depending on the details of the coverage. You might also choose to protect the building you work or live in against flood, fire, natural disasters, vandalism or anything else you could imagine happening to your home business or small commercial rental.
In most cases, insurance companies tend to overestimate the total of the premium payment and will collect more then what is needed to actually set up and service your account/policy. Sometimes they owe the customer a large settlement and didn't pay you enough to make sure all their own fees are covered. In these specific types of cases you would probably be issued out an insurance refund or you might be able to choose to deduct it from your next installment. If a check or money order was cut and sent out to you and you recently moved away or any other reason the check/money order was either lost or never physically got to you, that money can easily become lost funds.
The above examples all contribute to millions of dollars accumulating each year in the form of insurance refunds. These lost funds due to insurance company blunders could exist for any and every single American who has ever had any type of insurance policy in their entire life. So that would then make the next step to find out if you have any funds coming to you. Luckily, the process for checking for lost funds is quick and easy with help of a reputable online search database like www.CashUnclaimed.com.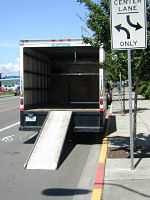 So again, if you have ever moved and failed to fill out a change of address form or if you moved out of state completely, the insurance refunds sent by the insurance company could have become lost in the mail. In some cases, the lost funds are the fault of the insurance company. The person in charge of sending the check didn't mail it out or sent it to a different address or the company failed to issue the check at all. In any case, it is up to you, the consumer, to find the lost funds that you feel might be available to you. One might think that this would not be that common of an issue, but it actually is.
The state in which you live will have a record of all insurance refunds in your name nationwide. Also rest easy knowing that the lost funds database is not biased or discriminatory. If you have lost funds from an old utility deposit, an inheritance or a bank account you once owned but later abandoned; all of that money will also show up in the database search.
Simply leave your first and last name in the text boxes on this page and you will soon learn if you have insurance refunds or any other types of lost funds in your name.