Unclaimed property can be auctioned off by your state. Unlike unclaimed funds, unclaimed property can be auctioned off at e-commerce stores online. Prices for goods auctioned off are exceptionally affordable. Many states are now partnering with established auction sites to increase traffic and bidding interest in items put up for sale. Repossessed items offered by police auction websites, for instance, include everything from autos, to computer technology to fine art paintings. As states make an attempt to shore up reserves with property confiscated in due process, government sales have become more visible as a solution to cash-strapped treasuries around the United States.
Even the US federal government has gotten in on the game, with equipment, property and surplus inventory auction sales. It seems like everyone who is involved in procurement and planning must face the reality that some departments have either purchased far too much in reserves, or must unload assets in response to lost valuation. In either case, it can be lucrative for states seeking additional monies. Partnership with auction sites can increase the chances that an item is sold to the highest available bidder. This may include international buyers interested in a particular object for collection or trading purposes.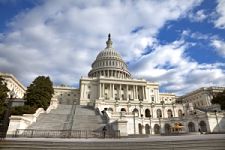 Terms and conditions to purchase, as well as transaction laws are typically outlined on the auction site. Where additional terms are stated in the offer contract of sale, bidders should pay close attention to any binding performance obligations.
Unclaimed personal property seized and inventoried can include a range of untold items such as gold teeth, funerary urns and old photos. There is obviously a limit to the demand for some of these items, yet with the low cost option of e-commerce auctions, almost anything can be sold for under market prices. Abandoned safe deposit boxes are a common source of income for states. Deeds to property, jewelry, weapons and currency are popular items found in the online auction marketplace. The wide variety of unique objects d'art and other precious personal belongings means that some original owners come across their property online.
Rule provision on regulations of auction vary state-to-state, yet five years is the standard tenure of hold for safety deposit box property. Auctions are conducted post this period and are normally attribute record of sale to original owner, or the state treasury dependent upon the state. For instance in Nebraska, auction of unclaimed safety deposit boxes is allowed every five years. Financial institutions control for the tenure of auction by retaining items for five years prior to turning them over to the state, which is then obliged to store such property for an additional five years prior to auction. In Nebraska, an item is put on the e-commerce auction block only after all efforts to locate the rightful owner have been exhausted. It is that simple.
Unclaimed property once it hits the auction block is state property. Proceeds from e-commerce auction of state property are deposited in the treasury of the state responsible for those holdings.Other items found in safety deposit boxes such as payroll checks and royalties contracts are assumed as state assets. In some states, proceeds from the sale of each item are recorded in the original owner's name and held under that name until claimed. Check your state to find out more about the rules to e-commerce auction of unclaimed property, as well as any legal details.
Buyers interested in property sold by a state can often obtain guarantee or other certificate of authenticity where relevant. Ask about any rules to a reasonable standard of care in regard to obligations where antiquities or property related to ethnic or national heritage are concerned. Purchase of funerary remains may present such a case. Investigation into rules to patrimony can ensure against liabilities. States control for unusual or contested property in most cases. Record of confiscation and attendant documentation may be available for review prior to bidding.