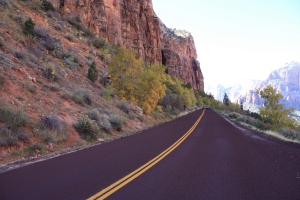 If you want to find out if you are missing property, you don't have to go far to find out. You don't have to drive to your state's capital and you certainly don't have to call anyone on the telephone. All of that is so last decade. Now, to find your missing property that may be lying dormant in a treasury vault somewhere, you only have to search online using some simple contact information and a little bit of hope.
Conducting A Missing Property Search
Your missing property is only a search away when you use Cash Unclaimed. Considered one of the largest databases in the world for finding and claiming missing property, this is your chance to get back what's rightfully yours.
Maybe you are not sure if you were part of a large family inheritance or might own part of a family property that was left behind in some sort of trust. Well with this search you can finally answer those though questions without making anyone in the family feel uncomfortable, or by bringing up bad and sad feelings to ask such a indecent question so close to the passing of a loved one. This is kind of a grey area with no proper etiquette on how to handle or address these types of situations. You may not even want to discuss it with close family too soon at all unless you know you should or an online search proves that you should, when the time is right of course.
Inheritances aside, you could potentially uncover savings bonds, an old bank account, payroll checks from an old job, student loan checks from your alma mater, or anything other type of property that could be out there under your name. You could even uncover houses, boats, cars or even an entire estate from a long lost relative, as mentioned above, but that belong completely to you with out you even knowing it. In some cases, if you come from a small family with not many living heirs this is more common then one might think. To find any missing property that you may have coming to you, visit Cash Unclaimed and enter your basic contact information.
What Will Cash Unclaimed Ask For?
To conduct a search for missing property using this massive database, simply enter your first and last name, as well as an email address. The email address will be used to verify that you are who you say you are, and your email account will be used to deliver your missing property search results. The entire process won't cost you a thing and will only take but a few moments of your time.
If you have property available, you'll know about it instantly. Find the source of your property and the steps to claim it by visiting Cash Unclaimed today. Whether you find something or not, at least you'll be doing your part to rid the country of its missing property problem. Then you can spread the word to allow others to conduct their own searches, and to hopefully empty all the treasury coffers that may be clogged with valuables, collectibles and other property that belongs to regular Americans from coast to coast just like you.