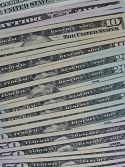 Every year, billions of dollars are reported unclaimed and abandoned by the State Treasury Department of the United States. $16 billion in savings bonds, $153 million worth of IRS income tax refunds, $10 billion in lost shares, bonds, and mutual funds, $133 million in unclaimed pension benefits, and this staggering list goes on. With such a large amount hanging freely and up for grabs, it sparks the curiosity of many if they are entitled to even an infinitesimal amount from these billions of dollars worth of assets. If you plan on performing an unclaimed funds search soon, here are some things to contemplate on.

What are Unclaimed Assets?A sum of money or real estate property is considered unclaimed if contact is lost with the eligible claimer, which could either be the original owner, heir, or beneficiary. Usually, unclaimed assets occur when the owner dies, their name alters through marriage or divorce, or they relocate without providing their latest mailing address. It could also be due to the individual's records being either incomplete or unqualified.If the rightful claimer does not step forward within a dormancy period, which is commonly around 7 years, it is forfeited to the federal government's unclaimed property trust fund, which is also referred to as an escheat.
Why Assets Become Unclaimed?Millions of U.S. residents are owed with considerable sums of cash or assets from a state's escheat, especially cash left by deceased relatives who were unable to prepare legitimate wills and testaments or any financial information. Proceeds and death benefits are usually abandoned because beneficiaries were unable to file the correct paperwork and insurance firms could not or did not employ any measures to find them. In some cases, people leave cash or properties behind when they relocate. Lastly, funds held by the state government are sometimes forgotten including tax refunds and government bonds.
How to Determine Unclaimed Assets
Prior finding the
best unclaimed funds search
tools online, it is imperative to determine one's qualifications to file for an unclaimed asset. One may have sufficient reason to file for a claim if he/she has recently moved with or without leaving a mailing address. In fact, relocation is the primary source of unclaimed utility deposits and savings or checking accounts.One may also have unclaimed assets if he/she was recently reassigned, fired or retired from their employment position. Checks and wages may take some time to get processed thereby leading to forgotten and abandoned finances. If you have not made any transactions on your saving or checking account for more than three years, you may still have balance waiting to be claimed.
If you've forfeited your insurance policy due to lack of finances to make further payments, you may be eligible for several benefits and refunds. In some cases, even the simplest mistake of throwing away mail without reading it or having unread mail scattered and unorganized across your office can lead to unclaimed assets.
Recovering Unclaimed FinancesThe process of recovering unclaimed money or property will take a thorough unclaimed funds search. Nonetheless, many websites like Cash Unclaimed have made it easier and simpler to process transactions and recover unclaimed finances. Here are tips and strategies to find the best unclaimed funds search tools accessible through the web.First, look around the web. There are many search tools. Each one is designed to search within specific locations. Find a search tool that is designed for your state or city. This will give you better and more accurate results.
Next, check other states. Though you haven't relocated or worked in other states, there are cases where you may have some unclaimed asset sitting quietly on a state's trust fund. Make sure to search other cities and states.
Lastly, avoid search tools that send notifications saying you are eligible to claim money or properties, but require you to pay a special fee. This is likely the work of a scam artist online.