As people vow to give up cigarettes, drop a few pounds or start up the latest exercise routine as their new year's resolutions, we are urging all citizens of this great country to conduct a search for missing money.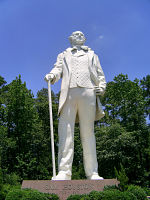 Throughout the year we have national holidays that are built around certain causes. Going with this same thinking, we should have a holiday for missing money. We could make it the month before tax day, March 15, 2013. That way the people that do find money can have it in their accounts just in time to pay Uncle Sam. Good thing it's so easy to search for missing money. If you have an Internet connection, you too can search for lost or missing money that may have your name written all over it.
How Missing Money Builds Up
Most people don't realize that missing money is an everyday occurrence. Millions of Americans are owed some amount of money that may come from any number of sources. A few of the sources that are commonly associated with unclaimed money include abandoned bank accounts, lost insurance claims, unclaimed inheritances and many more.
This missing money is taken out of circulation and the rightful owners can't benefit from the money at all while it's sitting in government coffers. We owe it to ourselves and our country to search for missing money using nothing more than our first and last name.
A New Year, a New Beginning
Some people will find up to hundreds or even thousands of dollars worth of missing money just in their initial search. Sometimes once investigating their name in these missing money databases they start finding even more money and it starts adding up. This is just one of the possibilities that could possibly await the lucky person who tries their hand at the missing money search just after the first of the year. I mean what better way to start the year then putting extra money in your pocket even before tax season. You might even need it to get through tax season. So why are you still procrastinating then?
We, as United States Citizens, need to come together and make a pledge to help keep the buildup of unclaimed or missing money down. If all of us can do this as well as pledge to eradicate the country of the problem forever, we might make 2013 the year the country forgot about missing money altogether. This would do wonders for our struggling economy. Not only would it help boost peoples individual incomes but it could in turn be used for some households to pay of outstanding debt,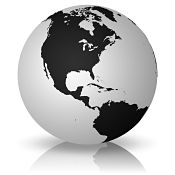 taxes or maybe even their own mortgage payments. This means that the money would be put back into circulation and would in turn go back into helping out total economy for everyone in this great nation.
Not only that but with less money being held in government and state coffers means less people would be needed to help keep track and maintain these funds. This would free up time for people who could be using it for something better then keeping track of and sending out money… like our education system or maybe even health care. With so many peoples time being freed up by getting on top of this situation it would be beneficial on so many levels for us all to contribute to putting this missing money problem to rest once and for all.
If you could use more money, then take advantage of your free missing money search. Your name will be checked against the millions listed in government records. Search for missing money and let's ring in the New Year the right way, with extra money in your pocket.