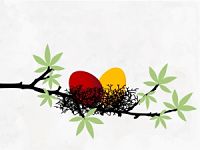 Your 401K account is designed to keep you solvent in your retirement years for those days when you can no longer work so hard. By adding to your 401K when you're young, virile and working, you can be sure that you'll have a hefty sum left over when the time comes to cash those chips in. In some cases, your employer will even add to your 401K account, providing you with an even bigger nest egg for when you reach retirement age. However, with job turnover rates so high, we are seeing an increase in lost funds originated from these very accounts. If you changed jobs and you fear you may have lost funds from your 401K account, it's time to do something about it.
When Was the Last Time You Thought About Your 401K?
If you're like most people, the idea of you having lost funds from your 401K is something that just occurs out of the blue. You may read something about 401K accounts or you may overhear a comment and suddenly your mind flashes  back to your old job and your old stash of retirement money.
What happens to all of that money when it's left sitting in a bank somewhere, untouched for years, sometimes decades? When you don't collect that money or add to it for a certain length of time, the money will be sent to the lost funds department of the state in which you reside. To find lost funds from your 401K account, you need to notify that department that you are willing to come forward if your name is on the registry. Luckily, this doesn't involve a phone call, email or snail mail. It merely involves a quick and easy online search.
How to Find Lost Funds from Your 401K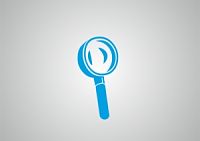 Search using your first and last name in the search box on this website. This database will search the registry in your home state and at the federal level to determine if lost funds from your 401K account are among the billions of dollars in overall unclaimed money. If you do find your old 401K funds, you will be able to collect them after you verify your identity and provide the treasury department with your address or bank account number for a direct wire transfer.
The government may be holding lost funds from your 401K. Now it's time to claim what's rightfully yours.