The truth is you may have state unclaimed money just waiting for you to claim. The lie is the financial institute or company which owes you the money worked hard to find you. Yes, a bank or business has three years to look for you before handing your money to the state as unclaimed property. Do they really try to track you down? They may, but if you move or change your phone number they aren't going to hire a private investigator to find you.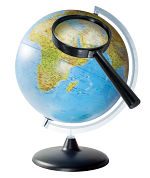 The financial institution and companies turn the property over to the state. The money or property becomes unclaimed property, sometimes called abandoned property or funds. Another life is your money is from a forgotten savings or checking account. That's false. Your state unclaimed money may come from:
• Refunds
• Dividends
• Traveler's checks
• Payroll checks
• Gift certificates
• Unredeemed money orders
• Annuities
• Insurance payments
• Utility security deposits
• Safe deposit box contents
Once the financial institution or company turns over your funds to the state, it's up to you to claim your money. The truth is you can wait until your state thinks about finding you or you can take charge of the situation. Many people who think they have unclaimed funds conduct a state unclaimed money search.
It's a lie that you can search in your state and find your money. If you've ever done business or lived in another state, you won't find all your money. For instance, if you lived in California for five years before moving home to Ohio, your home state won't have information on the unclaimed funds.
That's why state unclaimed money search is so important. Every state plus the District of Columbia, U.S. Virgin Islands and Puerto have unclaimed funds. Each state has its own unclaimed property.
Thus, the company (located in another state) that you did business with is going to report the funds to its state, not yours. That means you could have money or property in a state you never lived. You can search more than one state instead of trying to travel or search other places for out-of-town state property.
Another lie: you are the only one who can look up your name on in an unclaimed property search. The truth is anyone can look type in your name to find out if you have unclaimed property. However, if your name is on the unclaimed funds list, there's a process you have to go through to claim the money. Thus, no one can claim your money. For instance, you have to submit your claim form to the state. In addition, you have to provide forms or forms of identification and documents to prove you're the rightful owner of the money. That's why people who find your name on the list must contact you and let you know.
Most individual think it's not important to claim the money. It's only a couple dollars, right? Wrong. The average amount of unclaimed funds is more than a couple hundred dollars. It could be hundreds or thousands of dollars. You can use the hundreds of dollars that owed to you.
There are a lot of lies and truths surrounding unclaimed property. For example, one lie is very few people have unclaimed money. The truth is millions of people have unclaimed funds. You may have money waiting for you in your state or somewhere around the country. The financial institution or company you worked with spent three years trying to find you before turning over the money to the state. Now, it's up to you to recover your money. One way to achieve that goal is with a state unclaimed money search.