With the global recession continuously wreaking havoc in different parts of the world, the value of a dollar cannot be overemphasized for many individuals, families, and entities. Yet sadly, millions of residents in the United States have still been able to afford billions of dollars worth of assets abandoned and unclaimed. Whether it's money from your utility deposits and old savings accounts or the estate of a deceased family member, there is in fact a staggering amount of unclaimed assets that exist today.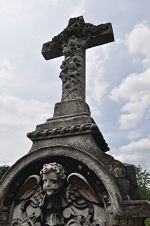 Which Assets are Considered Unclaimed?
As imposed by the U.S. Unclaimed Property Law, all financial assets are treated as unclaimed or abandoned when communications with an owner or heir is not established or cut off within a set dormancy period. This scenario is common during instances when the owner or heir changes his/her name, gets divorced or married, relocates without provisions of his/her new address and pertinent information that can be used to contact them, or an untimely death.
What Happens After Dormancy Period?
If the legible owner or rightful heir does not claim the abandoned asset over an extensive period of time, also known as the dormancy period, those who are currently holding the abandoned assets will turn it over to an Unclaimed Property Trust Account through a legal process referred to as an escheat. The assets will wait here until its rightful claimer files for ownership. Usually, abandoned assets are kept in banks, stock brokerage firms, utilities, company employers, life insurance firms, and government institutions before they are transferred to an account.
Current State
At present, different states in the United States hold billions of dollars worth of unclaimed assets. In the state of New York, for instance, close to $10 billion is reported to remain abandoned while California and Texas adds another $10 billion to this already staggering volume. Local federal agencies previously accrued $23 billion in cash, only less than $1 billion of which was recovered.
The United States Federal Government holds even greater amounts including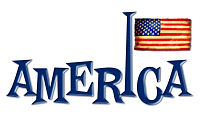 $17 billion in forgotten savings bonds and billions of unclaimed dollars in Internal Revenue Service refundables, retirement funds, and SS checks that were not liquidated or delivered.
Who Can File Unclaimed Money?
If you are wondering if a state government agency can file a claim on your behalf, the answer is no. There is no institution or department in the U.S. Federal Government who is capable of recovering your unclaimed asset. Every individual organization working for the government is required to maintain its individual archives and would require to analyze and launch that information if the legible owner files for it.
Forms of Unclaimed Properties
An unclaimed asset can be any financial property or sum of cash that seems to have been forgotten or abandoned by its owner or appointed heir. It can be as intricate the proceeds of life insurance policies to as basic as unused gift certificates and stubs on the grocery store.
Common unclaimed assets may also include the following forms: credit balances, store reclaimable, utility deposits, contents of safety deposit boxes, shares of stock certificates, bonds, mutual funds, undistributed income, payroll, traveler's checks, checking and savings accounts, etc.
How to Claim Assets
The path to claiming an asset starts off in identifying if you have any assets that remain unclaimed. And though it may be as simple and easy as contacting a few people or agencies, it does become difficult and time-consuming when it comes to filing the right requirements and managing several paperwork.
Using a property finder like Cash Unclaimed.com can be of great help when you find unclaimed assets. Websites that offer easy-to-use search tools can be of invaluable use to residents in the U.S. They can narrow the span of time you need to find a particular asset or sum of money without even breaking a sweat. Nonetheless, make sure to use the proper website for your search as some sites are not as reputable as others.