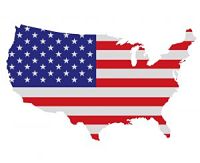 Unclaimed assets grow in amounts every day in all 50 states. Many of the reasons for this increase are linked to the condition of the economy. Persons owed refunds or other assets cannot be located because they have had to relocate due to job loss, foreclosure or some other issue. You may be one of those owed funds or other valuables and totally unaware of this fact. Even within your own state, official efforts to locate the proper recipients of unclaimed assets are typically passive in nature, requiring the individual citizen to suspect that he or she may be owed money in the first place, and then to know how to take action to obtain it.
You may find unclaimed assets owed you in the state in which you now reside, a state where you previously resided or any state where a relative lived who bequeathed assets to you. These assets can fall under many descriptions and are generally described as funds or items of value which appear to have been abandoned by the rightful owner. One very common source of unclaimed funds are deposits made to local utilities to initiate service sometime in the distant past. These funds should be returned once the final bill is settled but the consumer may be unaware or have forgotten. Another typical asset that may not be claimed is money in inactive stock certificates, mutual funds or bond accounts. Life insurance proceeds may go unclaimed if the decedent is a distant relative and the beneficiary is unaware that he or she was bequeathed funds. Undistributed wages occur when an employee leaves a company and the final salary or hourly pay is delayed and the employee does not return to obtain it. Inactive checking accounts, traveler's checks lost and never redeemed, royalty payments for long forgotten performances or creative rights and court payments are also places where a citizen might find unclaimed assets.
Two simple conditions are at the root of most cases of assets that are never claimed. The first is moving to another location—particularly out of state—without filing a forwarding address with the post office. Another is even simpler: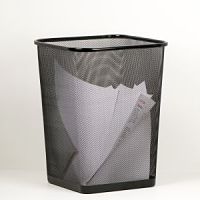 Throwing out mail carelessly, without verifying what it is first. Sometimes checks, notices of assets and other documents may be mistaken for junk mail and discarded without ever being opened or read, particularly if the return address on the envelope is unfamiliar.
Many people erroneously believe the federal government will help find unclaimed assets. There is no agency or employees of the federal government who are responsible for helping you find and recover these assets. Nor does the federal government maintain a database or other centralized source that lists assets that are unclaimed. States require banks and other financial institutions, public utilities and a variety of other sources to report such assets. However, each state has regulations specific to that particular state with regards to how to determine if any unclaimed assets and exist, and then how to reclaim them.
Fortunately the process to find unclaimed assets online is an effective and efficient method of getting back the funds or other valuables that are rightfully yours. Online companies that have the expertise and resources can make the job much easier. Many will offer to perform a free trial search based on your name alone. This search will typically access a vast database consisting of assets from all 50 states. Attempting to perform this on a state-by-state basis yourself would be extremely time consuming and not cost effective, particularly when you consider that you might not locate any funds that belong to you.
Once suspected funds are located, verifying unclaimed assets online can be performed by supplying additional identifying information and paying a nominal fee to the online assets search organization. A report showing the amount of all assets that are rightfully yours, the location by state and a link directly to the correct agency in each state to claim those assets is provided.