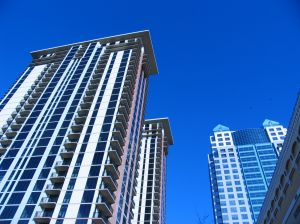 Unclaimed property in Florida has recently hit the $1.6 Billion mark and the money and items flowing into the state's Treasury show no signs of slowing. This wouldn't be an issue if the Treasury office had the manpower and resources to count and manage all that loot. Instead, the cash and items are stored away in a Treasury vault until such time as the rightful owners step forward to claim them. With hardly anyone stepping forward, officials are worried that Florida unclaimed property could grow to be completely unmanageable in the near future.
New Number, Old News
Florida unclaimed property is not a new phenomenon. The state has long had a problem with people losing money. Whether it's an abandoned bank account, an errant security deposit or a lost paycheck, the money has always flowed into the state's unclaimed property Treasury vault; but never has the number grown to be this much. In fact, some officials predict that if the flow of money and items doesn't stop soon, it could grow to be $2 Billion by this time next year.
A Search By All Florida Unclaimed Property Owners Would Solve the Problem
Officials wouldn't be as worried if more residents would begin stepping forward to claim what rightfully belongs to them. The problem is that many residents who are owed Florida unclaimed property have no idea that the issue even exists. Those that have lost money or property assume that it is lost forever, never to be returned again.
Those residents would be happily surprised to know that a database has been commissioned to facilitate an easy online search to help ease the state of its Florida unclaimed property dilemma. With a first and last name, any Florida resident can recoup what rightfully belongs to them, but they have to search first. This is why unclaimed property officials are urging all Florida residents to get online and search for unclaimed property in Florida today.
To search for money and valuables that may be in your name, search Cash Unclaimed by visiting their web-based database. You really never know if you have any unclaimed property that belongs to you or your family until you actually look. You might not even ever fully understand why or how the property under your name became misplaced but as long as it it back with the rightful owner then that should be enough.
Most people don't even realize that unclaimed property can be in other forms then the ones mentioned above. Sometimes these lost properties are from old storage lockers that were forgotten about quite some time ago or even an old coin or baseball card collection that may be worth a pretty penny. Even if it is property that is not worth any monetary value the sentimental value could be beyond a price tag and unless you found it, you wouldn't even know about it. It could be a whole property that belonged to an older relative in your family that you may not have been close with. You wouldn't assume this individual would leave anything to you after they passed away but what if you are their only living heir? They probably don't want their property to just go to the state or some stranger. Or Heck, stranger things have happened.