While the world is going deeper into recession, billions worth of unclaimed estate and money remain seemingly abandoned and held unclaimed in banks, government agencies, and federal accounts. Considering the first scenario, it becomes fairly odd as to why the latter situation continues to occur. Be it negligence or forgetfulness, an individual can indeed reclaim their assets. However, it does take a decent grasp of understanding and some search tools in hand to guarantee the process is undertaken efficiently and lucratively.
Fundamentals of Unclaimed Property
An unclaimed property is any fiscal asset that has remained inactive or dormant for an extensive span of time. In addition, a property is proclaimed unclaimed if all means of contact with the rightful heir or original owner of the property is lost. Finding unclaimed properties are not only allowed in the United Sates but is also encouraged.
After the property has passed the maximum dormant period, the funds are transferred from the bank and into the custody of a trust account, recognized as an escheat. Apart from banks, the unclaimed property can also be kept at stock brokerage firms, utilities, employers, life insurance firms, and government facilities themselves. Here, the unclaimed asset will wait until its rightful owner claims it.
Unclaimed Properties at Present
Billions of dollars worth of unclaimed assets have been reported in the past year alone. Different states have been reported to hold more than $23 billion worth of unclaimed funds, most of which came from populated states like New York, California, and Texas with around $10 billion of unclaimed assets each.
But apart from unclaimed money, other financial instruments have been reported to be abandoned in the U.S. The federal government holds roughly around $17 billion in unclaimed savings bonds, IRS finances, retirement funds, and SS checks that were not cashed out or delivered.
Rules and Regulations
Unclaimed property search cannot be conducted by federal agencies on behalf of the owner or heir. There is no agency or workforce that is allowed such privilege. Even servers or centralized data services are absent to manage such tasks. Every federal institution maintains its own accounts and would require to research and launch that information on a case-by-case basis. This rule is overseen by the United States Treasury Department.
Each state also manages the reporting and gathering of unclaimed assets and funds. Depending on where you are filing for a claim, each state has their own specific rules and techniques for recouping unclaimed assets.
Types of Unclaimed Asset
Before conducting an unclaimed property search, one should understand the different forms of assets that he/she is legible to claim. The following are the most basic forms of unclaimed assets:
• Utility deposits and store refundables
• Life insurance proceeds and benefits
• Gift certificates and stubs
• Content from safe deposit boxes
• Royalty premiums
• Undistributed paychecks
• Mutual funds, bonds, and shares of stock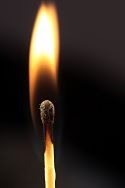 For those who are still in the dark regarding whether or not they have unclaimed assets, here are some reasons to believe that you have unclaimed properties and therefore require the use of unclaimed property search tools:
• Relocation. If you've moved recently without leaving a forwarding address and pertinent data to state your whereabouts, you may have left some cash deposited from your bank savings or checking account.
• Retired or relieved from work. Upon losing your job, you may have stormed in frustration or depression only to leave some uncollected paychecks and wages you are legible for.
• Cash surrender or lapse of an insurance policy. If you have a life insurance policy but discontinued it due to lack of finances or is no longer in need of the coverage, you should return it for a lump sum from your insurance provider.
How to Find Unclaimed Property
Using the services and tools offered by search websites like Cash Unclaimed.com can ease and speed up the process. These sites can help you find unclaimed property through an easy-to-use platform, which narrows down your search by state where you are residing and claiming an asset.