Many individuals may have unclaimed property and not even know it. Sometimes they have stored items and forgotten them, opened accounts, moved and lost track of the accounts. There are any number of ways property gets lost or otherwise ends up as unclaimed property.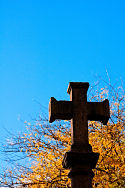 Death
Death is also a large reason for unclaimed property problems. I know some individuals do not have close family so there is no one to tie up the person's affairs and claim property that may belong to them. Even when a person has family to handle the estate, some property may not be in the will, forgotten by the property owner, which makes for unclaimed property problems. Others leave their families without a valid will, forcing families to search through papers to figure out what the individual owned. During the process, property gets missed. Family members have no idea there is property to be claimed and no idea they need to make an unclaimed property search.
Population Growth
The problem grows exponentially with the growth of the population. More people mean more individuals open bank accounts, overpay taxes and store valuable items in banks, financial institutions and storage lockers of all kinds.
Mobility of Families
Most individuals and families no longer stay in one area all their lives. Sons and daughters don't take up the work of their parents. Instead, they attend college and may move across the country. This means personal and family assets are often scattered here and there. With every new move, property may be left behind and accounts forgotten.
More Than Cash
There is property waiting to be claimed. Property yet unclaimed may reside in bank accounts or safe deposit boxes. The property may be in the form of stocks or bonds. The property yet unclaimed may even include land and houses or other physical items. An unclaimed property search may uncover much more than a few dollars from old, forgotten, left behind checking or savings accounts. Unclaimed property can amount to a substantial amount of money.
Burden on Government
The problem with property that remains unclaimed is that it becomes a burden and an expense to state and federal governments. It is their job to handle the property no one claims and try to find the right heirs. It is one thing when they are merely holding money from bank accounts. It becomes a whole other problem when they hold physical buildings and land. For governments already struggling with making ends meet, adding the burden of property that remain unclaimed for weeks, months or years is, at best, frustrating. The problem continues to grow as does the expense of handling the property no one seems to know is theirs for the taking.
People Aren't Aware of the Property
It isn't up to the government to hunt down prospective heirs to property that is being held. One big problem is that most Americans don't even think there might be property to which they are entitled. They don't think about property that remains unclaimed, don't know about it or, if they have heard about the situation, don't know how to go about checking out the situation for themselves. They don't know how to search for unclaiemd property on their own.
The Search
Yet it doesn't take much time to search for unclaiemd property. In a few minutes individuals can discover if they are one of the many Americans who can lay claim to property that ranges from cash to boats. The first place to check is Cash Unclaimed. It takes only a moment to fill in your name and email for a free preliminary search that sifts through government agencies for monies owed by any person with your name. This is the first step in claiming anything found.
ID
Before a person can claim property, that person must prove identity with a social security number, a driver's license or passport.