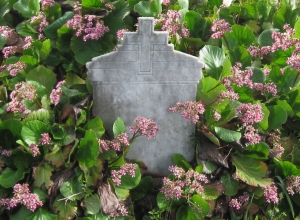 Does your family have any pending life insurance policies? Are you sure? Right now the government is managing millions of dollars in lost life insurance policies. These may be policy refunds or they may be payouts for a relative's untimely death. Regardless, there is money to be collected. In order to find family life insurance policies, you only have to conduct a simple online search.
Lost Life Insurance Policies – Not a New Phenomenon
The fact that the government is holding onto millions in lost life insurance policies is nothing new. The government has always received these types of checks. In years' past, the problem wasn't very easy to fix. In order to find family life insurance policies, families would have to send snail-mail inquiries to the treasury department in their respective state. If a lost insurance policy was found, it was usually a very complicated process to claim and collect that money as your own.
Today it's easier than ever to collect family life insurance policies that may have been lost. If you suspect that you may have lost life insurance policies in your name or the name of a relative, you might want to conduct a search using your first and last name and the Cash Unclaimed database. I know it is a hard time and usually the last thing on someones mind when a loved one passes away but that is always the best time to look and see if they left any missing property or unclaimed tax, security or utility deposits or refunds behind. Even if the search only yields a small amount of money, it may be just the help you need when putting a loved one to rest. It truly can be financially as well as emotionally draining to go through a process like this and that's why every single penny could really help unload the burden of an unexpected or even a semi expected death.
The fact of the matter is that lots of people take out a life insurance policy at one point in their life, regardless of how large it may be or how small. When smaller policies are opened on a whim and not added to or kept track of it is very easy for them to become part of these unclaimed or lost life insurance policies. Or sometimes the person who took the policy out just never mentions it to anyone in the family so when they pass not a single soul actually knows about the funds or the now lost insurance policy. These are just a few examples of how these kinds of policies go missing or become lost and unclaimed. I am sure you could figure out a thousand more reasons cash like this comes to be lost through policies if you just take the time to find out.
The Cash Unclaimed Database
Considered one of the largest databases for finding family life insurance policies and other lost funds the world over, Cash Unclaimed can uncover any money that may be owed to you or your family members. Simply search using your first and last name and you'll instantly be whisked away to a results page that will show you any family life insurance policies that may be owed, as well as the proper contact information for claiming that money.
Theoretically, you could search for lost life insurance policies and claim that money all from the privacy of your home or office, that is if you have any family life insurance policies available. Collect what's rightfully yours and relieve the government of the burden of managing and maintaining millions of dollars worth of lost life insurance policies that should be going to the proper families.