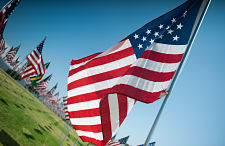 Millions of Americans nationwide, average citizens just like you and I, have lost funds out there waiting in a government account or state coffer somewhere. Not only does it literally belong to millions of Americans but the total amount of these lost funds is well over a billion and counting. Most people hear these figures and immediately roll their eyes in disbelief. If you just so happen to be one of the people preaching these statistics then they will immediately assume that you are running some scam or might be a con artist possibly trying to get one over on them.
Yet it is true that the government is holding onto billions of dollars in lost funds. These are funds that may have been lost in the mail when you moved last summer coming back from security or utility deposits lacking a forwarding address. How you might be asking, when it should be super simple to track down someone's new home address. Well what if they lost their job and moved back in with family or maybe returned home to care for elderly parents, then a "new" address might not even be listed or at least not right away.The easiest thing to do is click here and search our database today to see if any of this money should be coming to you.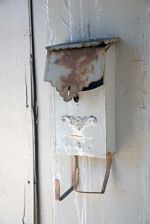 Heck, it could even be the final paycheck from that job you had left over three years ago. It might even be the refund from your prior companies 401K stocks. Maybe it came from an inheritance from an old relative who recently passed away or maybe one you might have never even met.
Regardless, the government keeps track of and holds onto these lost funds in government and state treasury accounts. Most of the time these funds end up just sitting there gathering dust and in the rare cases of 401K's, stocks, bonds and investments it might be sitting there collecting interest that the state is currently using or "borrowing" from. This, as most politicians actually do, is how some lawmakers found a way to make use of these government lost funds currently being held in Treasury vaults.
Some state governments are investing the lost funds that are held in their accounts so that they can make as much money while it is in there possession as possible. They are using low risk accounts and are using the money they return in interest to repair their budgets. Of course most states in the union could use a little extra cash, but is it right for governments to gamble with your lost funds? It is actually a current issue with the states practicing this type of "investing" since the interest collected technically belongs to the original rightful owners of these types of lost funds. A perfect example is a state citizen who also thought otherwise and sued the state for using their money without their knowledge. Several of cases like this have already been settled out of court directly with the State in question but this exact lawsuit is still pending.
The point is, you never truly know what your government lost funds are being used for. In fact, most states are merely holding onto the lost funds in the hopes that more citizens will come through and conduct a search on their own freeing up more time and money for government employees who are currently wasting their time dealing with how to keep track of these funds.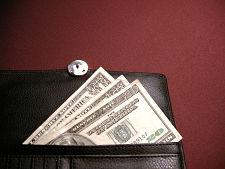 With the technology of today it is actually very easy to search for government lost funds, by the way. Simply use your first and last name and you will know in a matter of seconds whether or not you have money available. You will be doing the state you live in and the country a great service by ridding it of some of its lost funds. You will also be putting more money in your pocket and let's face it, just like the government wants to use lost funds to get more money, we could all use a little more to make ends meet.