Did you know that you can possibly find money online? You may have heard millions of times that you can win money online by taking a simple survey, signing up for future promotional e-mails or by joining a website. You also may have even been told that you would be given free money online for several different types of reasons like a government grant or taking part in an event. But we are not talking about any type of contest or giveaway like that or any that you may of heard of before. The money that we are speaking of might actually already belong to you.
Yes, YOU the one sitting here reading this. You might have money waiting for you right now in some government coffer or state treasury account. So until you search now and find the cash that has your name on it, it is going to forever sit in these types of government accounts and state coffers, gathering dust, doing absolutely nobody a bit of good.
So what is found cash exactly and more importantly where does it comes from?
When you conduct a search for cash, you will be searching state and federal treasury accounts for any sum of money, including found cash from:

Abandoned bank accounts
Unclaimed tax returns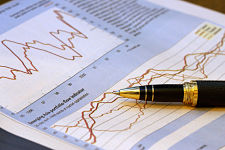 Unreturned security deposits
Final Paychecks that were never cashed
Inheritance money that is sitting in limbo
Unclaimed or unpaid out child support claims
Old stocks and bonds from a previous employer or investment portfolio
And many more
The great part is in order to search for cash you merely enter your first and last name into the text boxes on the main page of a website just like this one. You just have to make sure you are using a site and service that you trust. Once entered, the system will first search for your name and all derivations of your name, just to leave no stone unturned. Once any and all of the information found under your name has been brought to your attention a more thorough search with your exact first and last name and possibly more personal information when needed will then be conducted that could potentially reveal the amount and the reality of lost money in question. Once you have found cash using this type of online service, you simply claim it.
Now you are probably wondering all of the detail and how you actually go about claiming these lost funds, aren't you?
So again, once you find cash in your name, your next step is to notify the corporation or government entity in charge of your particular slice of the Americana pie. The search for cash may bring up an address or a phone number you can call or maybe even an e-mail contact if the lost funds are currently being held by a private company such as an investment firm. You will then identify yourself by providing proof of the old address when applicable, or a copy of your State ID. Now that you have taken these steps you can claim the found cash as your own and a check will then be cut and mailed out. Or in some cases you can even have this found cash sent right to your bank account via direct deposit or money transfer or even a wire and with these simple steps and just like that you will be that much richer almost instantly.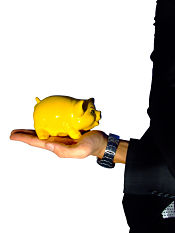 If you have never found cash anywhere online or in "real life" then you may not understand what a wonderful feeling it truly is. To just take a few minutes and do a search nationwide and then have the money for the mini family vacation or new big screen TV that yo9u have been wanting so badly but just can't afford. So stop wasting time and money and conduct a search for cash now and see how much you might have waiting out there for you or your loved ones. You never know, you just might find enough to buy that family vacation home you've always been dreaming of or finally doing the upgrades to your own main home. The truth is you might never know until you finally search for cash.