Many people dream of finding money. Men and women trail up and down beaches with metal detectors and people used to pan for gold in rivers during the gold rush. If you have ever dreamed of finding money, you don't have to hit the beach or go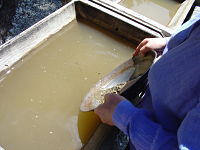 panning for gold in the California mountains. Instead, you can start right now by searching for money on the Internet?
While it may seem far-fetched, it is in fact possible to find money online. You may be wondering whose money this is and why you would be able to find it. The crazy part is that this money may already belong to you. Furthermore, it is just waiting for you to come claim it.
How to Find Money Online
If you don't think you have money out there waiting for you and if you think it's impossible that you'll find money at all, consider this fact. The U.S. government along with all fifty states is holding onto billions of dollars in lost or unclaimed money. This money belongs to everyday citizens just like you and the money is just sitting in treasury accounts waiting for the rightful owners to come forward.
When you find money online, that money usually comes from an abandoned bank account, an insurance policy refund, an unreturned utility or security deposit, lost child support payments and that's just to name a few of the sources for money you may find online.
To find money, you simply need to use your first and last name.
Free Search to Find Money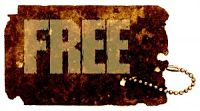 The initial search to find money online is absolutely free. Simply enter your first and last name into the text boxes on this very page and hit submit. This will run your name through the treasury databases of all fifty states and the federal government. The search looks for results in your name and those in derivations of your name. If you ever went by a nickname or your middle name, the search will still find money that belongs to you.
If you do find money online, you will be able to claim it with a few easy steps. This is another great way to put some extra money in your pocket, which many families are hoping for as the holiday season rapidly approaches. And the best part? This money is all yours to begin with.
Search for lost or missing money and see how much you can uncover. You never know, you may find money online in the tens, twenties or hundreds. You may even uncover thousands of dollars. Won't that make for a great holiday season?