When people begin investing in the stock market, they always have the best of intentions, regardless of whether they know they should be or not. I believe it is part of human nature to be positive for anything you put your work into, unless they are naturally unmotivated, like some. They want to earn a high return on their investment, get rich, secure their future or whatever else they have in mind.
Sometimes and all to often, their investments don't do so well, which can be devastating. What started out as a good prospect just dried up and fizzled out. It happens to everyone who dabbles in the investment game and all seasoned investors are used to it. When a person makes an investment and the investment tanks, it can leave them with a very low balance in their account or sometimes with out anything new to invest.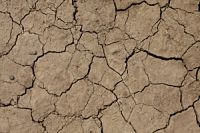 Now here is where things like money, balances and debt slips through the cracks. If the account in question is part of a much larger portfolio, you can imagine how the balance could get lost in the mix of things. When the money gets pushed to the back burner and is not properly accounted for or re-invested, that is usually when it turns into and actually becomes lost money.
If you have ever invested in the stock market, even if you just dabbled on the weekends, you owe it to yourself to conduct a search for lost money. You don't need to call your broker or any company directly to track these types of funds down. You simply need to put your first and last name in the text boxes and then simply click on the "start my search" button. Just make sure you use an accredited website with positive feedback and testimonials so you know it is a legitimate website. Sometimes, depending on the type of funds that show up under your name, there is a small fee either for finding or claiming the actual funds. The initial search, however, should always be free so you have an idea of what is out there waiting for you before you invest any money to actually find out.
Once these steps have been taken, your name will be cross-checked against all of the names held in the lost money database in the state you currently live in as well as nationwide. Sometimes the results will even return names of your close or distant family member who might have a similar name to yours or that may have close relations with you, such as a parent, sister, brother, grandparent or maybe even your spouse
. It might even show other relative you have lived with or may have shared any accounts, properties or any other residents with as well. This search for lost money could yield tens, hundreds or even up to thousands of dollars. With billions of dollars in lost money being held in treasury accounts all across the U.S., you never truly know how much you might find.
Lost money is a subject that day traders and others who play the stock market game never want to talk about. It's strange, because you'd think investors would be interested in getting their money back. More money means more investments and hopefully higher returns. So if you have ever dabbled in the stocks and bonds game or know anyone close in your family that has then don't delay and search for lost money today. All it takes is your first and last name and your money will be sent to you via check or direct deposit. How much do you think you'll find? Search for lost money today and you could find yourself back in the stock market game with an even bigger sum to play with then you may have started with. Good luck on your future investments, even if it is just into your own home and family.