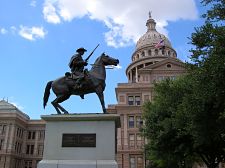 Texas is facing a problem as large as the state itself. Treasury officials are deciding what to do with a staggering $2.6 billion dollars in lost money and how to get Texans to search for it. This Texas lost cash belongs to 1 in 4 Texans and you could be one of them.
Lost cash in Texas is not a new phenomenon. Last year, the state returned over a hundred million dollars to Texas residents and this year that number jumped to nearly $160 million.
This lost cash in Texas comes from unclaimed bank accounts, utility deposits that were never claimed, unclaimed insurance refunds, court settlements and much more. With so many people being owed lost cash in Texas, you would think that more people would come forward. The fact that most people don't even know that lost cash in Texas exists only serves to exacerbate the problem.
Current and Former Residents Are Owed Lost Cash in Texas
If you lived in Texas within the last three years or so, which is typically the time the states declare the money abandoned, you are urged to search for lost cash in Texas. When you enter your name into the Cash Unclaimed database, you will instantly know if there is lost money owed to you. You may have to conduct a secondary search if you and someone in the state share the same name.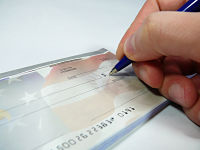 If you do in fact find lost money in Texas, you will then be able to claim that money to spend as you like. It's your money, after all, so as soon as the money hits your account you can cut all the checks you want or might even need to. It's too bad that we can't launch a state-wide campaign alerting all residents about lost cash in Texas. There just aren't enough resources available. This is why it is up to all current and former residents to search for Texas lost cash.
Use your first and last name and try your hand at the Cash Unclaimed search. With one in four Texas being owed lost cash in Texas, you have a very good chance of finding ten, twenty or even two-thousand dollars or more. The only way to find out is to search. Then, pass the word on to everyone you know so that we can help Texas treasury officials eradicate this problem once and for all.