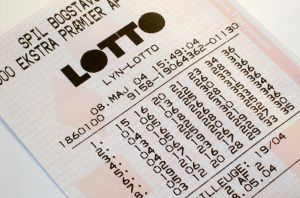 You would think that lottery winners would be very mindful of their new found winnings. Yet millions of dollars continue to roll in to treasury offices across the country that originate from unclaimed lottery winnings. This unclaimed lottery money hangs in limbo and until the rightful owner comes forward, that money may be deemed lost forever, whereby it will be absorbed by the state most likely. If you want to try your hand at free lottery money, you only need to use your first and last name to play this game of chance.
Unclaimed Lottery Money – So Much to be Claimed, So Little Time
Unclaimed lottery money won't sit in treasury accounts forever. After a few years, it is considered abandoned and the state can then use it to repair holes in its budget or for certain community programs. That means that you only have a limited time to search for and claim free lottery money. This amount of time varies per state so it is good to be aware of these expiration dates and statues of limitation in any of the states that you may have ever earned money or even lived in.
To try your hand at the free lottery money game, simply search using the Cash Unclaimed blog and your first and last name. Your name will be checked against all the other names in the lottery registry. If there is a match, you'll know it instantly. You will be able to see which state's lottery the winnings originated from, as well as the steps required to claim the money as your own.
In most cases, the steps for claiming unclaimed lottery money are quite simple. You must first verify your identity, usually by sending a copy of your driver's license, birth certificate, social security card or a combination of the three, as well as the address or bank account you want the money sent to.
If you think you might have unclaimed lottery money out there, don't delay. It really isn't every day you are able to find free lottery money. You might as well try your hand at this free and incredibly easy search while it is still available at no cost. What do you have to lose besides a few minutes of your time? Isn't your time worth anywhere from 50, 100 or even up to or over 1000 bucks? I know mine sure is and check on a regular basis, just in case. Sometimes it takes time for the database to be updated since so much unclaimed lottery winnings just keep coming in. That's why I check on a regular basis and suggest  you or anyone else familiar with these types of searches do the same.
If you have an online connection through a desktop, lap top, a tablet or even on your mobile phone, you can access the Cash Unclaimed database. After that you truly are just a search away from possibly uncovering a hundred, two hundred, a thousand or more in free lottery money. Have you ever held onto an old lottery ticket just to come discover that you lost it without knowing if you won or not? Or maybe you checked the numbers and thought you didn't have enough matching numbers for any sort of cash prize. Who knows, stranger things have happened.