If you ever pay attention to the news, you may have heard the term 'government coffers'. That term is often thrown around when the government is holding onto a certain amount of money. The IRS collects our taxes and it goes into the Federal Government's coffers. The state treasury accounts for billions of dollars in unclaimed money – that money is also collected in coffers.
If you can imagine a large vault where all of that money is kept, you'll have the right idea of what government coffers are all about. While you can't do anything about IRS taxes, you can do something about the unclaimed money state treasury accounts. By searching for unclaimed money, you might be able to help the government empty its coffers of money once and for all.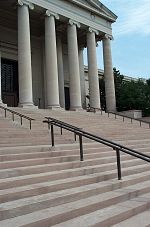 How Big Are Government Coffers for State Treasury Accounts?
The federal government in conjunction with the states is currently holding onto billions of dollars in lost revenue. This money has many sources (uncashed paychecks, insurance claims that were never collected, abandoned bank accounts, etc.) and that is what makes this problem so difficult to track. Yet all of this money continues to flow into government coffers at an alarming rate.
To compound the problem, the state treasury accounts are holding varying amounts. Some citizens are owed as little as ten dollars and some are owed several thousand or more. This makes the problem even harder to trace and thus government coffers continue to fill up year after year.
If you want to see if one or more of those state treasury accounts are in your name, simply conduct a free online search using your first and last name. If you have money in any one of the government coffers out there, you will find out almost immediately.
Imagine finding a thousand dollars or ten thousand dollars that you didn't even know you had coming to you. Anything is possible when you try your hand at a free search of all the government coffers in the U.S. Yes, one of those state treasury accounts could belong to you. It's time to find out.