The United States recently avoided going over a fiscal cliff, but the country is facing another fiscal crisis not often talked about. The US Treasury is currently reporting a balance of nearly $60 billion dollars. While that number may sound great, it's not when you consider the balance sheet comes from the country's unclaimed money account.
With almost $60 billion in unclaimed funds to contend with, Treasury officials have a major job ahead of them if they hope to contact and alert the millions of people on the unclaimed registry list. This is why the country is urging all Americans to find your unclaimed funds on your own. The quicker you search, the faster you'll find your share of all of that money currently stacked to the walls in Treasury vaults all across the country.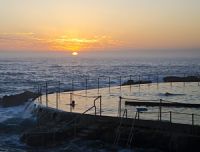 How Does All That Money Accumulate?
$60 billion in unclaimed funds does not just pop up and appear overnight. The process is actually quite slow, daunting and most of all, unpredictable. With so many sources for the unclaimed funds coming in reporting, Treasury officials are scrambling and are at a loss to control or stop the problem altogether. All they can do is sit back and count the money, store it and hope the rightful owner steps forward soon. The problem is, nobody is stepping forward and $60 billion in unclaimed funds will only continue to grow.
This not only puts a damper on our economy as potential money that could be pumped right back into it but in other aspects as well. It takes up time of our state treasuries that would better be spent doing other tasks, such as working on other ways to help their state residents boost their own incomes and saving and in turn helping boost the states economy and the nation wides as a whole.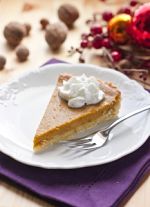 Find Your Unclaimed Funds
You might have a piece of the pie waiting on you, but you won't know it unless you search for the funds on your own. Treasury officials don't have the time or resources to contact every person that may be owed the more than $60 billion in unclaimed funds. That is why it is up to every American to conduct at least one search to make sure their name isn't on the registry list.
For best results, search for your name, the names of your relatives and any businesses you or your family members may have owned. Search for your friends' names, too. The more you search, the more money you'll find and that's a great way to get rid of the $60 billion in unclaimed funds once and for all. If any money is found, in most cases, it will be just as easy to claim it as it was to search for it free online. Sometimes you may need to jump through a few hoops to prove your identity, like providing several forms of ID, proof of a change of address or whatever else they feel is necessary depending on how much money you are trying to claim and what type of entity it is actually coming from.