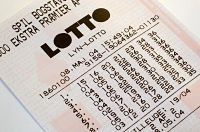 Maybe you bought a lottery ticket for the Powerball and because the odds of winning are so small, never checked to see if you have won. Maybe you bought a lottery ticket for an instant game or draw game and promptly lost the ticket. How do you know you are not someone who is due unclaimed lottery money? There are always news stories about lottery winnings that are never claimed, sometimes in the millions of dollars.Just last year, a Powerball ticket purchased in West Georgia worth $77 million dollars went unclaimed. It's painful to think that someone could be sitting on that kind of money and just carelessly let it go, but it happens all the time. So, what does happen to all of that money? The answer depends on the state in which the unclaimed lottery ticket was purchased.
If you purchased your ticket in Georgia, any unclaimed lottery ticket is valid for 180 days for draw game tickets and 90 days for instant game tickets. So what happens after the 90 or 180 days? The unclaimed lottery money then goes back into the prize pool. Every year, in Georgia, $200,000 of this money goes to fund education. Most states have similar regulations concerning unclaimed lottery tickets. Most allow a 90 to 180 day window and have the unclaimed lottery money go either back into the pool or use it to fund local community services such as education. The Powerball game and Mega- millions game run across multiple states but the rules apply to the state in which the ticket was purchased. You can find out this information for your state by visiting the lottery website for the state in which your ticket was bought.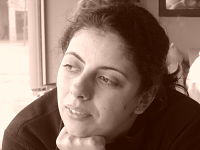 Lost lottery tickets are another story. If you have lost your ticket, you will not be able to claim your prize. Almost all games require you to have your unclaimed lottery ticket and some form of identification in order to claim a prize. Signing the back of your draw game lottery ticket can help protect you in the event your ticket gets lost. Lottery prizes are always paid to the person who has signed the ticket. Suppose you lost your ticket and it is picked up by someone else. If someone finds your ticket and it is signed by you, they will not be able to claim the prize. In this case, they may just decide to return the ticket to you since it is worthless to them. At the very least, you know that someone won't be able to profit from your mistake by cashing in your lost ticket. Always sign the back of your lottery ticket immediately after purchasing it. It is the best way to protect yourself from loss.
If you think you may have purchased a lottery ticket in the last 90 to 180 days and may not have checked it to see if you won, then pull out the lottery ticket and check it against the posted numbers. There are millions of dollars out there unclaimed. You want to make absolutely sure that none of it is yours. If you can't find the ticket, it's time to start searching under the coach cushions and under the seat of your car. It could be worth millions of dollars and change your whole life.