The state of Pennsylvania is calling on all its current and previous residents to help in the search for Pennsylvania cash. Even though it sounds like it, this money doesn't actually belong to the state at all. Instead, it belongs to those current and former residents who may have lost the money years ago. The money can come from abandoned bank accounts, missing tax returns, property from safe deposit boxes that have been liquidated through state auctions and much more. In fact, there are millions of dollars just sitting in a state Treasury vault and it's up to the men and women of this great state, and the ones who used to live here, to help us search for cash in Pennsylvania. Here's how to participate.
Joining the Search for Cash in Pennsylvania
In order to participate in this hunt for Pennsylvania cash, you need to come forward to say that yes, you may indeed have unclaimed or lost money in the state's Treasury vault. The thing is, you don't have to make any physical movements to step forward. You don't even have to talk to a single soul on the phone.
Simply enter your first and last name into the Cash Unclaimed search box. If you are responsible for any businesses currently or even if you used to own a business, put that name into the box as a secondary search. You might want to also search for any family members or close friends that may also have resided and worked in the state.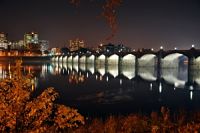 The more Pennsylvania cash you uncover, the more you'll help the state Treasurer, the state, the economy and all those people you will have found cash for. Maybe they'll even split it with you.
When you hit submit, you'll find out almost instantly whether or not you have Pennsylvania cash waiting for you.
Search for your first and last name or the name of a business to help in the search for cash in Pennsylvania. You never know how much you'll uncover until you actually try your hand at searching.