Friday, September 2nd, 2011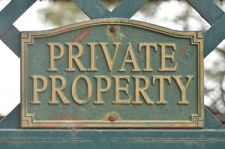 What is unclaimed property? It is any property that has a title attached to it. It may or may not have a positive value. Examples of these are old bank accounts, forgotten investment accounts, inherited property in which the title has been lost, forgotten insurance accounts, un-cashed refund checks from long lost or forgotten accounts, etc. If you change jobs and forget to roll over your IRA, that is unclaimed money. So how do you find all this money?

There is really only one way to find unclaimed property. You access a database that has access to all the unclaimed property in those lost accounts and you perform an
unclaimed property search
. A database of 300 million claims that is completely searchable is the best way to find unclaimed property. Of course, a searchable database is not fail safe way to find unclaimed property or to perform an unclaimed property search for search strings can easily be wrong. One possible reason that money is considered lost is that the searches do not match what is being searched. Names are spelled wrong, addresses incorrect and account numbers may be transposed. Using a database is a powerful hammer that can break through the lock box, but then you may still need tweezers to continue the dig with a little more care.Therefore, once you think you have found your own unclaimed funds, there is 'paperwork' to fill out. These are online forms that you complete so that proof of ownership can be established through a paper trail. There are tutorials or ebooks that can be downloaded to show you how to complete all the digital paperwork necessary for you to submit your claim. The website will provide all this for you. However, the website will not and cannot file the claim for you. That you must do for yourself. It finds the funds but does not extract them for you.